Mission Statement
Our mission is to be able to help the smaller people, residential and small businesses.  We aim to carry out great workmanship with great materials and we aim to do it once!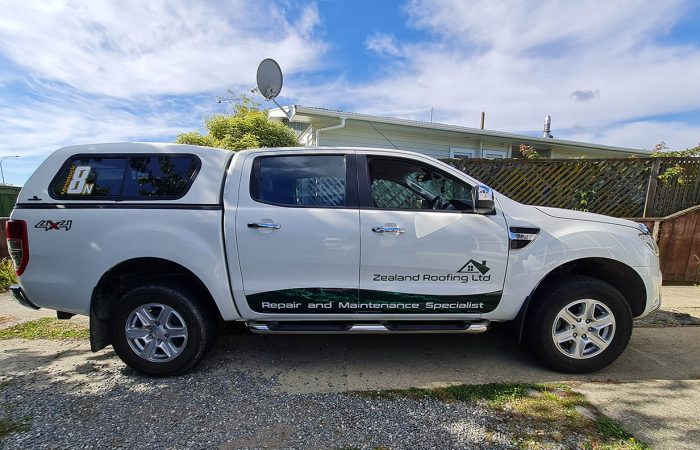 More About Us
We are a husband and wife team, Nigel being the experienced roofer and myself being the trainee/apprentice and paper pusher. Where Nigel can physically repair, maintain, and/or inspect your roof; I do the paperwork, talk to clients and answer the phone, make appointments for Nigel to come and see you and your roof. I also help on sites.
In 2015, we had an opportunity to be able to move from Christchurch to Nelson, after investigating the work prospects here in Nelson and visiting we made the big move in early 2016.  The move was to better our life style in a healthier way and to be closer to my dad whom also lives up here. Our goal was to work around our children's lives, school activities and sports.  
Much of Nigel's work is on already established houses in repairs and maintenance and leaks. Nigel also contracts out to another roofing company to work on new roofs, extensions and re-roofs.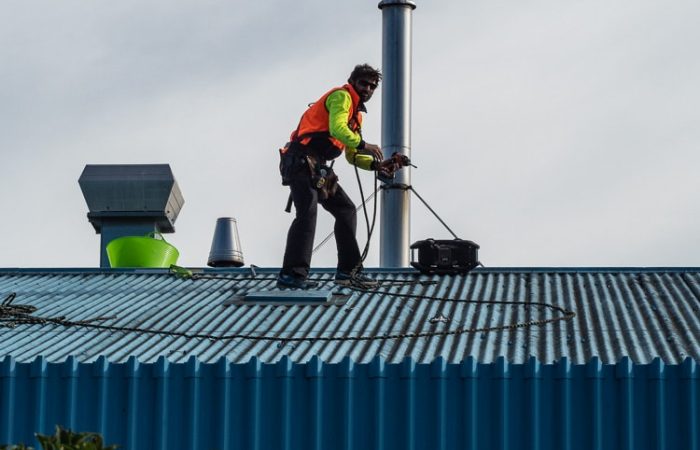 Nigel Brunt – The Roofer
In 2015 Nigel started Zealand Roofing Ltd; just after that time Nigel started training in metal tiles under a licensed qualified roofer for a well-known and established roofing company. In 2016 he applied for his own Licensed Building Practitioner and passed. Now in 2018, he is a licensed qualified roofer in new roofs, extensions, maintenance and repair work in Metal Tiles.
Prior to 2015, Nigel was roofing in concrete tiles dating back to the early 2000, for a Christchurch company and made his way up the ladder with experience and knowledge.  
Nigel has 15 plus years knowledge in the roofing industry and experience in Monier concrete tiles, in extensions, re-roofs, new roofs, maintenance and after the Christchurch earthquakes – repair work.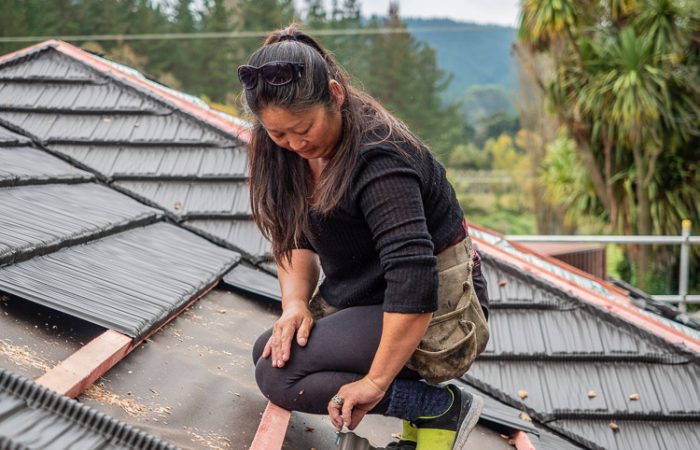 Nina Brunt – Administrator & Lackey
Nina is the administrator and a trainee on the actual job sites helping Nigel; she gets the best of both worlds.
Nina is the person to contact if you have an issue with a quote or invoice; if you have a leak and need Nigel to come around to discuss or inspect your roof; Nina does 90 % of the paperwork, thus allowing Nigel to keep working on the roof.  
Request A Quote Or Callback